Think for a moment about your company's current systems and processes. There are some businesses that have very complex and unique tasks while most perform rather repetitive and simple processes. Unfortunately, these simple, repetitive tasks end up being some of the more expensive operations to fund.
For example, tasks such as the packaging of a finished good into its container or the inspection of a product or material for quality assurance. Possibly the most common of these repetitive tasks is just simply moving something from point A to point B.
Growing Headaches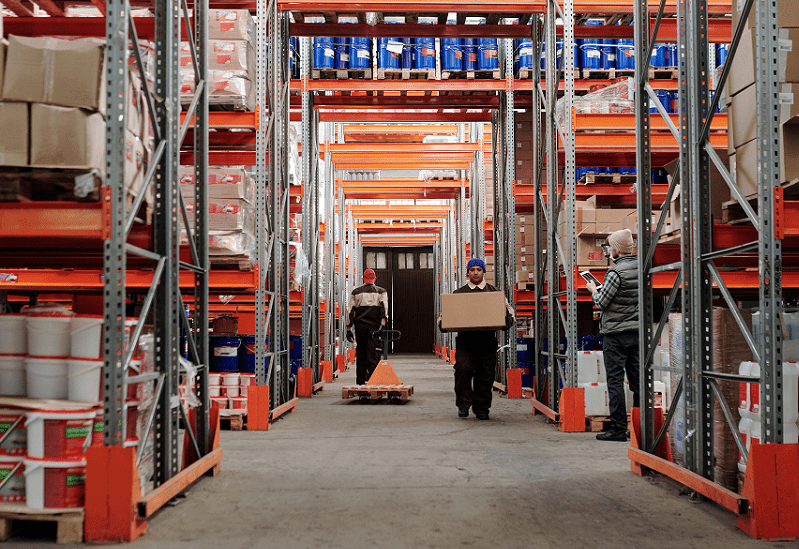 Companies invest A LOT of their resources into people just moving, carrying, pushing, pulling, and lifting their products and materials around their facilities. This is usually very labor-intensive and exhausting work. There are clear and obvious limitations on how much an employee can accomplish each day working these jobs. Employees also need a break at some point to rest and recharge before returning to work.
Many agree that it is becoming difficult to retain and keep their employees motivated with such laborious and tedious tasks. When you add to that the increasing costs related to minimum wage and the hiring process, you have a big issue for many businesses in manufacturing or related industries.
This is why automation for manufacturing is an important solution many companies are turning to for help.
Automated Solutions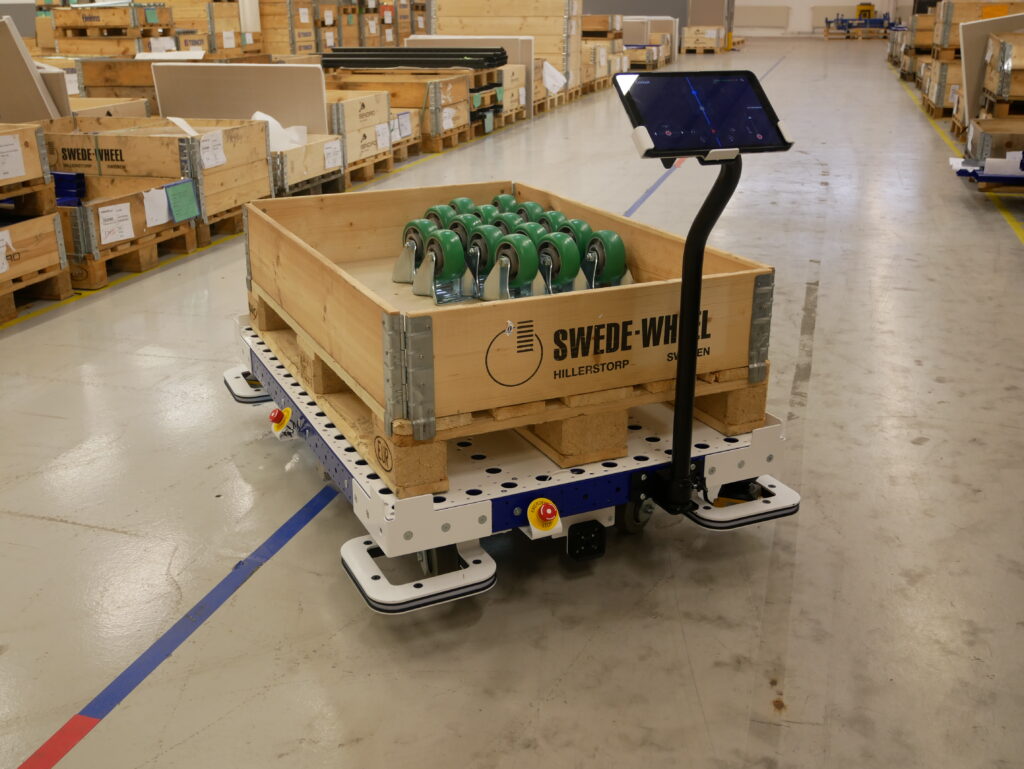 The automation of manufacturing processes and systems is becoming more of a no-brainer for these companies that need these simple tasks completed over and over again, and again. Specifically, the use of mobile industrial robots is seeing a growing tend in manufacturing.
Loading up an automated cart or mobile robot with materials that need to go the other end of the facility and then just pressing "GO" has it's obvious advantages. Firstly, the savings in labor costs over time are massive. Secondly, the increased manufacturing production skyrockets when you invest in these type manufacturing automation systems.
While there are many mobile robot companies, we've identified and partnered with a couple who we believe have the best and most practical mobile robot solutions.
Flexqube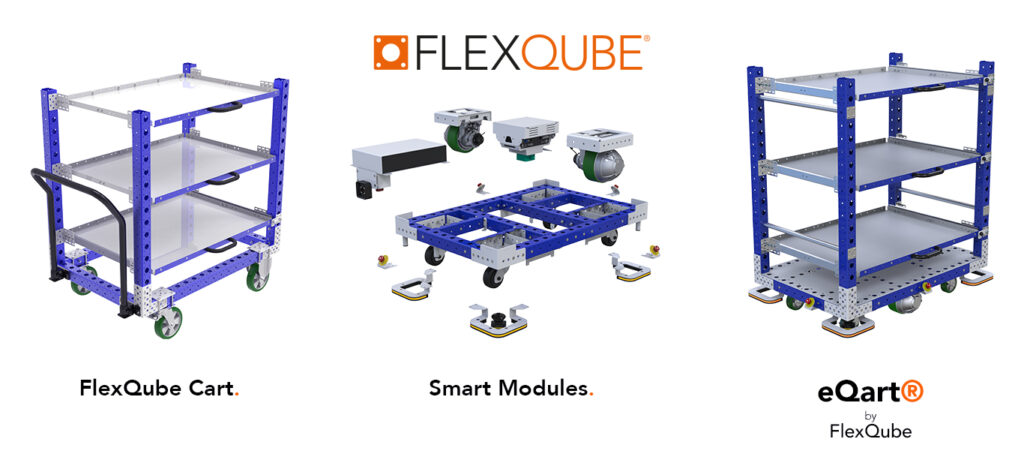 Flexqube has an array of products that can fit just about any application. They specialize in building modular material-handling carts that can be customized to the exact application it will be used for. By having these carts completely customized in size, functionality, and payload will provide many companies a more efficient method of transportation right out of the box. Part of the customization is determining if the cart should be human driven, or be an eQart, which is a fully automated cart that is self-driven.
Sometimes you don't need the cart to be able to drive itself from point A to point B and having an employee do that is sufficient. The eQart self-driving feature does add another layer of efficiency that most companies find extremely beneficial for the automation of material handling tasks.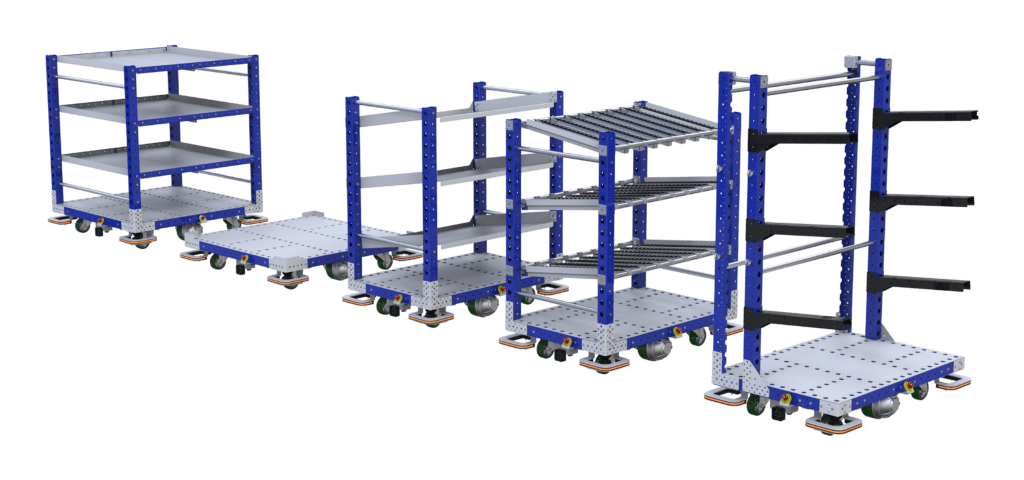 The process of implementing a flexqube cart into your current systems is easier than you might think. Identify where your materials and products are moving and explore how a customized cart could advance the process quicker or more completely. If there are several stations where production happens, perhaps automating the cart would be useful in getting your products moving unimpeded along a designated route. You simply tape the route for your eQart on the floor and record points along that route where stops are to be made.
Fetch Robotics
Fetch Robotics provides a line of robots that also solve the problem of material handling and transportation. Their mobile industrial robots can fit a variety of applications from transporting boxes and pallets to also scanning inventory via RFID technology.
What makes their system so appealing is you are able to map out your entire facility using their software and mark all the locations, departments, and checkpoints your mobile robots can stop at.