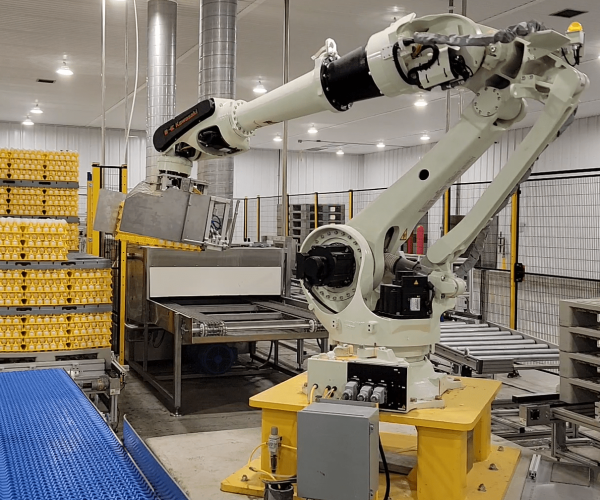 WORLD-CLASS ROBOTICS
We distribute and program some of the world's most recognized and proven robotic brands.
HIGH PRODUCT VARIETY
Whether you move bags, buckets, or boxes, we can program the robot and design tooling to work for you.
VERSATILE FUNCTION
The flexibility that robotic automation brings to the table works well and allows for easy adjustments and growth.